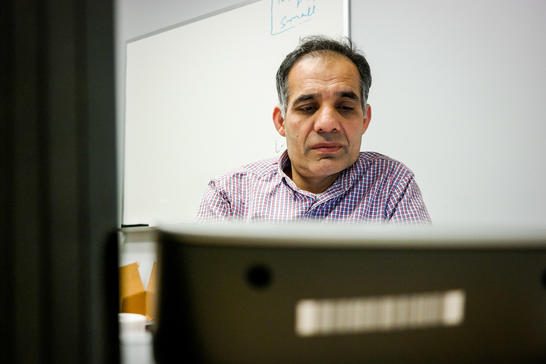 Hafiz Malik, an associate professor of electrical and computer engineering at UM-Dearborn is developing tools to detect and fight against fake multimedia. He has already created a method that can detect computer-generated audio at near 100% accuracy and is now turning to fake multimedia detection in real time.
Due to the instantaneous nature of politics and social media, the only way to combat fake multimedia is to detect it nearly in real time. Malik's current tools are able to differentiate real from fake audio at the microscopic level with specific markers. These tools can be used by newsrooms, social media platforms, and smart speakers.
"I think we are very close to a place where seeing is no longer believing. I already feel that way, personally. I don't assume something is authentic unless I can verify it from multiple sources. It's scary, but it's the world we're living in," Malik says. He started his research in audio forensics in 2010 and focused on the vulnerability of technologies such as Alexa and Google Home.