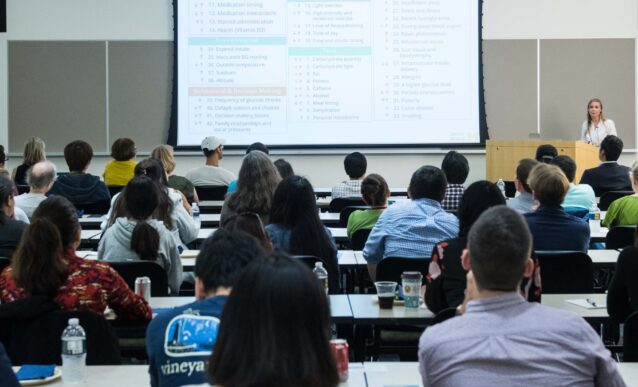 The U-M Medical School's Department of Learning Health Sciences is now accepting applications to the precision health graduate certificate program for the fall 2019 semester. The certification is available to PhD, MS, MA, M Engineering, and master's- or doctoral-level health professional students.
"Students who pursue a certificate in Precision Health will be on the cutting edge of a rapidly developing field. They will be placed at the forefront of promoting better health and ensuring that the right treatment is given to the right patient at the right time," said Gretchen A. Piatt, associate professor and associate chair for educational programs in DLHS, who will serve as a chair of the certificate program.
The multidisciplinary program, which was developed by the U-M Precision Health's Education and Training Workgroup, requires 12 graduate credit hours and can be completed in two or four semesters. Student will leave the program with an understanding of precision health's key competencies.