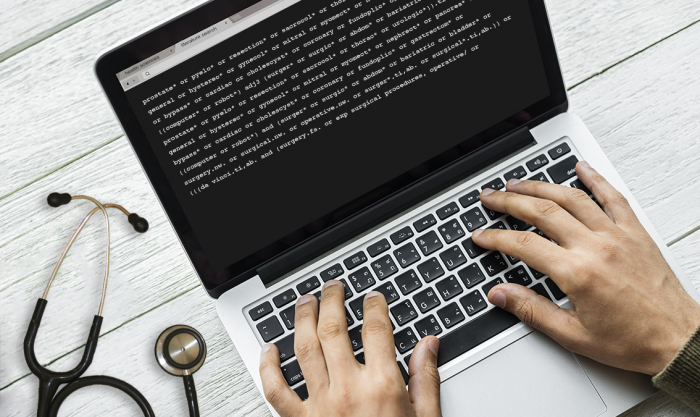 Informationists at the U-M Taubman Health Sciences Library recently partnered with Academic Innovation (AI) to develop and launch a new massive open online course (MOOC): Advanced Literature Searching in the Health Sciences. Mark MacEachern, informationist, led the development of the MOOC and worked closely with AI to ensure its success. The online course covers:
The components of advanced searches
How to identify the types of projects dependent on advanced searching
How to construct advanced searches
Ways to uncover search-related biases that impact projects
Procedures for citation management
Best practices for reporting search strategies
According to MacEachern, the development of the MOOC was inspired by a popular Taubman course on systematic reviews. "Our initial plan," MacEachern says, "was to provide a completely online version of that other course. However, as we started to build the curriculum, we realized it would be more beneficial to provide a more general course on literature searching, as there weren't any open courses like it." The final course focuses on the search process more broadly and is designed to appeal to anyone interested in the search process. This unique curriculum covers the search process more in depth than any other MOOC currently available.

To develop the course, Taubman content and technology experts created a syllabus with individual lesson plans. These were integrated into a proposal to collaborate with Academic Innovation. After being accepted, AI developed a more detailed plan which included design, production, and post-production work. Eight months after Taubman and AI began their partnership, the MOOC launched on edX, which was chosen in part because it "allowed for more flexibility in content delivery" than other available platforms.

A total of nine lessons are included in the course and are accessible sequentially or more selectively. Each lessons covers a specific component of the search process, from selecting the right resources to reporting the search process in a manuscript. The content itself is presented to the participants in a number of ways: brief lectures, hands-on demonstrations, interviews, panel discussions, text, and activities to reinforce learning outcomes.

After launching last fall, the MOOC has been a great success. In its first three months, over 1,500 people have registered for the course and nearly 100 have paid for the optional certificate through edX.

MacEachern shared the following eight pieces of advice for those who may be interested in developing a MOOC of their own:
Create a lesson plan with objectives that tie into the overall course objectives
Present content in brief chunks whenever possible (learners generally won't want to sit through long video lectures)
Mix up the learning objects (e.g., brief lectures, interviews, tutorials, demos).
Ensure high quality recordings, so the media doesn't detract from the learning
Make the course as activity-driven as possible
Optimize activities and content for online environment
Consider marketing early in the design process
Look for comparable MOOCs before getting too far into development
The course was designed so content may be added or removed as needed in the future. Assessments are included, so participant responses may help pave the way for updates. For more information and to register, "Advanced Literature Searching in the Health Sciences" is available on edX. The material is available free of charge and the optional certificate costs $49. U-M affiliates may receive the certificate for free through Michigan Online via the "U-M Free Access" button.