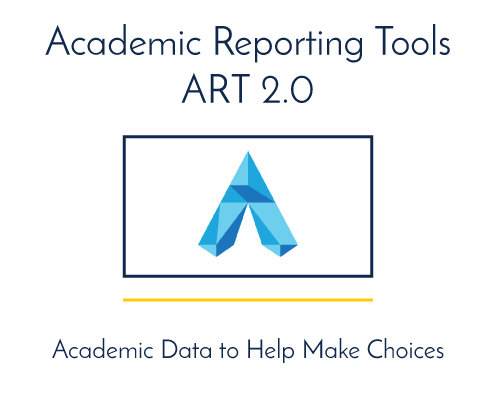 Academic Reporting Tools (ART 2.0) serve the U-M community by exposing historical academic data including information about courses, instructors, and majors. ART 2.0 is a data visualization tool that will assist decision makers in accessing and analyzing U-M course and academic program data to help administration, faculty, and students make more informed decisions.
In service of meeting this objective, ART 2.0 has recently added a new feature called "Academic Spotlight" that takes unique and significant kinds of U-M data, and puts them into relevant categories and lists for the campus community. There are currently six spotlights available:
The 10 largest undergraduate courses.
All Arthur F. Thurnau faculty.
The 10 fastest growing degrees by percentage increase over the last three years.
Center for Entrepreneurship courses.
100 courses, based on student evaluation data, with the highest ratio of 'Increased Interest' vs 'Desire to take.'
A Wild Card feature that randomly exposes students to courses they may not otherwise consider.