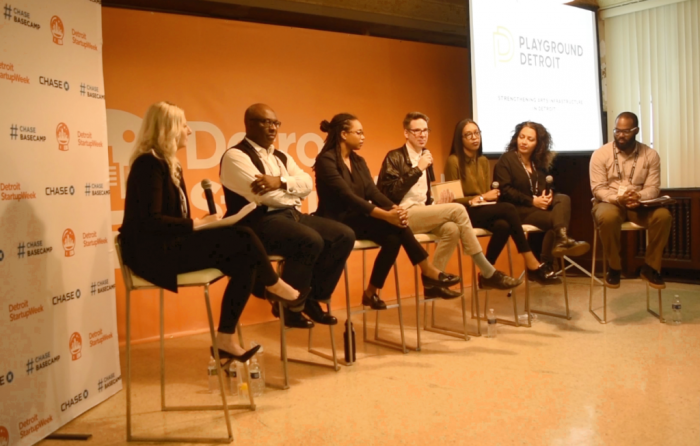 Tech-loving entrepreneurs, save the date: June 18–22, Detroit.
This is the Techstars-sponsored Detroit Startup Week—a huge opportunity to listen, learn, roam, and just soak in what you want and need to know to get your business off the ground—or take it to the next level.
And it's free.
Techstars is a global network of more than 150 startup accelerators, and Detroit Startup Week (#DetSW18) is the group's largest and most-engaged entrepreneurial event—the third held in Detroit. Some 10,000 attendees are expected.
They will enjoy speakers, panels, networking, and much more, says David Bloom, adjunct clinical associate professor of Information at U-M School of Information. He is the Ann Arbor-Detroit Startup Week connection and a key organizer for the entire event.
"These programs," he says, "surround promising startups with the most critical resources they need to succeed—namely mentors, industry contacts, and a high-energy cohort, all pushing for the same goal.
"This year, Techstars Detroit Startup Week is emphasizing Ecosystem Unity, an entrepreneurial umbrella that encompasses Ann Arbor, Detroit, and Windsor," Bloom continues. "I'm leading the effort to build Ann Arbor and U-M connectivity in the greater entrepreneurial ecosystem, and #GiveBack to the community that nurtures all of these startups."
To register, visit detroitstartupweek.com.