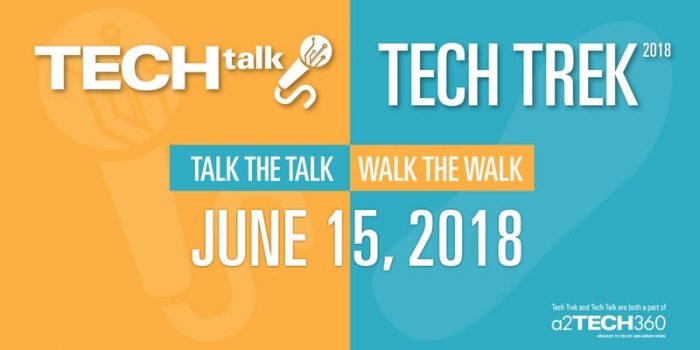 So much happens in IT across U-M, but what about outside of the university's walls?
Glance into the Ann Arbor tech scene on June 15 at Ann Arbor Tech Trek and Tech Talk—free community events where you can learn about many area tech companies.
At Tech Talk, leading companies will provide insight into innovations, research, and technology. Later in the day during Tech Trek, participating companies will open their doors to the public during a self-guided, four-hour open house. At each location, you can expect a fun, educational experience that reflects company culture. Learn more about what to expect.
Register today for one or both events at no cost. All are welcome, whether you're a job seeker, student, professional, or someone curious about the Ann Arbor tech community.