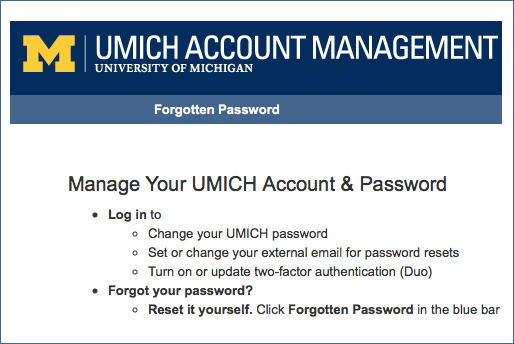 Later this spring, a new option for account recovery will be added to UMICH Account Management. Currently, if you forget your UMICH (Level-1) password, you can receive a password reset code by email (as long as you have provided a non-UMICH email address for that purpose).
Information and Technology Services (ITS) is working to give you the option to provide a phone number to use as an account recovery contact in case you forget your password. You could then receive a password reset code via text message. Watch for an announcement in the Michigan IT News when the new option is available.
Note that those at Michigan Medicine have an alternative self-serve option for resetting a forgotten UMICH (Level-1) password. They can log in to their Michigan Medicine Profile Page and select Security Settings (Michigan Medicine login required).