The ITS Identity & Access Management team (IAM) is exploring how the university could begin moving away from use of cosign authentication and toward more modern, flexible, supportable alternatives.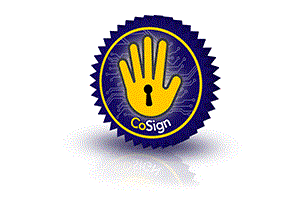 Cosign has been the university's secure single sign-on web authentication system for more than 15 years. Originally designed at U-M, the open source software was once widely used across higher education. Now, however, only a handful of universities still use cosign, and the open source community that once maintained and developed it has dwindled.
"As we think through the possibilities, I will be talking with service providers in ITS and across the university," said DePriest Dockins, ITS assistant director for IAM. "Given the extensive use of cosign at U-M, any move away from it will be a deliberative, collaborative process." If you have thoughts, ideas, or concerns about the future of Cosign at U-M, please contact DePriest and other IAM team members at beyond.cosign@umich.edu.