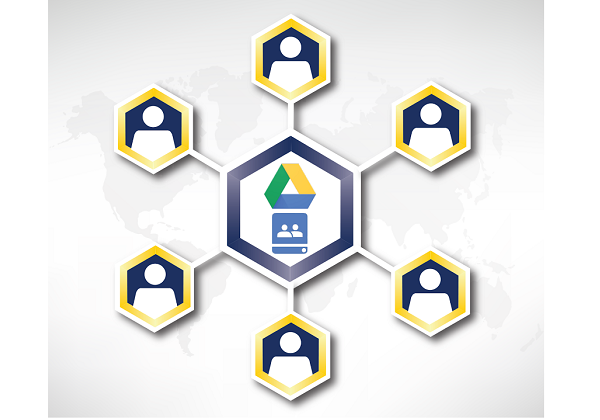 Starting Wednesday, October 25, users can request Google Team Drives by filling out a request form on the Google at U-M Website or by contacting the ITS Service Center. Team Drives is a new feature of Google Drive that allows groups of colleagues to access, create, store, search, and collaborate with their team-owned files. This team-based ownership model helps reduce the potential for data or access loss when individuals leave a team or even the university.
As with My Drive, there are several options for file management, sharing, and access levels for Team Drive members. One important item to note: Currently, users can only move individual files or groups of files (but not folders) from their own My Drive into a Google Team Drive. See Google Team Drives Data Migration for details.
In preparation for the release, the Collaboration Team conducted a pilot of Team Drives with several units on campus to test features, file management, and how Team Drives is best used in the Michigan IT environment. The ITS Collaboration Team has documented these best practices in preparation for the rollout.
For more information, see the following resources: