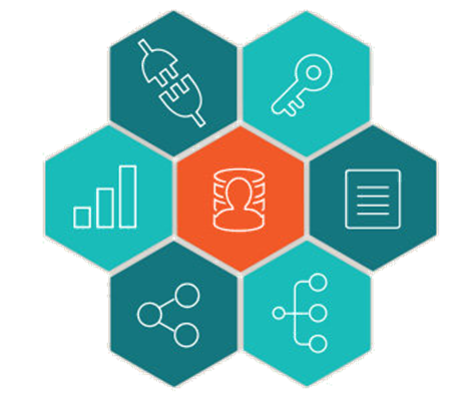 "To best support the collaborative work of our faculty, staff, and students, we must make their identity, roles, and access seamless as they move within multiple areas of U-M," said Andrew Rosenberg, M.D., chief information officer for Michigan Medicine.
"Our current methods rely on dozens of poorly connected IT systems," he added. "Centralizing these activities in terms of policy, priority, and tools ensures consistency and reduces confusion."
One project within the Enterprise Identity and Access Management (EIAM) program is working through a list of requests from all U-M campuses for quick enhancements to improve connections and consistency. Team members from Health Information Technology & Services (HITS) and Information Technology Services (ITS) have already made the following improvements which will simplify identity and access management procedures.
For Michigan Medicine in particular, the following "quick wins" have been accomplished:
Updated and centralized process flows for onboarding and offboarding  of all institutional roles, e.g. faculty, staff, etc.
Simplified automated email messages to new hires and incoming students across the entire university. "I love the new email to students!" says Mary Anne Brancheau, educational nurse coordinator with Michigan Medicine Professional Development and Education. "It is very clear and explains everything very well."
Launch of a new and more secure process to authorize appropriate Michigan Medicine (Level-2) account access.
Streamlined and added features to the tool that manages Michigan Medicine security groups and access to shared network folders.
The teams are working now on improvements to the uniqname creation process to make it more flexible and extend self-service creation of uniqnames to students at UM-Dearborn.