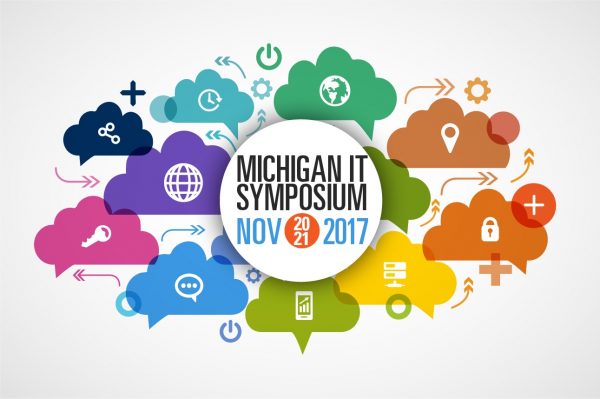 The Michigan IT Symposium is an annual event aimed at creating connections between Michigan IT community members while showcasing the innovation occurring across all U-M campuses. This year's event will take place November 20-21, 2017 at the Michigan League. Mark your calendar!
Planning for this year's event is underway and the call for submissions will go out shortly. If you'd like to participate as a volunteer for the 2017 symposium, email michigan-it-symposium@umich.edu.
The IT Symposium is one of several activities sponsored by the VPIT-CIO and organized by the Michigan IT Steering Committee to build community and encourage collaboration among U-M's 2,700 IT professionals.