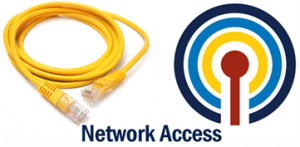 In April, the Michigan Medicine community came together to achieve a significant goal – namely to ensure that enhanced security protocols were in place on all wireless devices connecting to the mission critical network. WiFi security for more than 20,000 devices joining the network daily was the first step in a 19-month initiative to make the IT environment as secure as possible for patients, faculty, and staff.
The next step is to implement controls for the wired network, specifically to identify and inventory all devices connecting by Ethernet cable in any Michigan Medicine location. Health Information Technology & Services is preparing clinical and research areas for the changes which will be implemented on a rolling basis between now and the end of the calendar year. HITS is working closely with key contacts in each Michigan Medicine building to categorize all devices, with minimal impact to workflows.
For more information on the network control initiative, visit the Network and Inventory Management webpage.