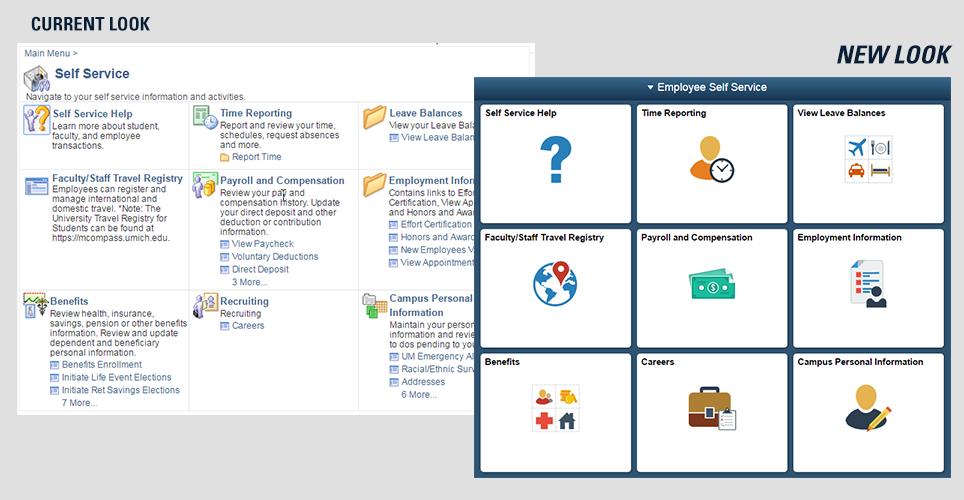 As previously posted, ITS is upgrading the PeopleTools technology behind M-Pathways to version 8.55.
The project team has been working hard to ensure a successful upgrade and appreciates your patience during the delay for further system testing. On Monday, March 20, new navigation will be available for the Human Resource Management System (HRMS) and Employee Self-Service.
M-Pathways HRMS will be unavailable from 7:00 p.m., Saturday, March 18, to noon, Sunday, March 19, while the system is upgraded.
Read about new features available with this upgrade—mostly changes to the user interface. The options and services you use today will continue to be available after the upgrade. For more information, visit the PeopleTools 8.55 Upgrade website.