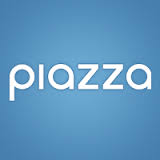 ITS Teaching and Learning, working in conjunction with the U-M Office of the Vice President and General Counsel; the Office of the Vice President for Information Technology and Chief Information Officer; and Procurement Services, has secured a new data protection agreement in December with the online collaboration Q&A platform Piazza Technologies. Piazza Q&A, which has been available for instructional use within CTools and Canvas for several years, recently raised concerns with the inclusion of a separate product offering in its terms of service.
The company was including Piazza Careers, a service marketed to students to provide access to corporate recruiters, as an option in the click-through agreement students complete when signing up for the Piazza Q&A service. While PIazza Q&A is covered by FERPA regulations, Piazza Careers is a service that provides companies access to data students provide within the Piazza Q&A service.
U-M negotiated a signed data protection agreement with Piazza that explicitly secures protection of student data and privacy, and provides assurance that Piazza Q&A can be safely used for instructional use while allowing students the option to opt-in to Piazza's ancillary services. In addition to the data protection agreement, Piazza agreed to change the terms of service for Piazza Careers to be opt-in (it had been previously opt-out) and to make the sign-up page for Piazza Careers separate from the Piazza Q&A sign-up page.