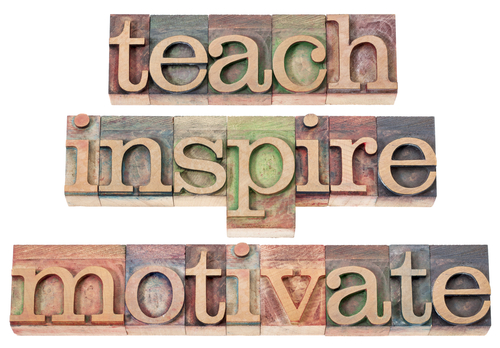 Go to the gym. Eat more veggies. Learn to play the piano. Read the novel that's been sitting on your nightstand since July. The list of possible New Year's resolutions is long and often focused on self-improvement.
But what about making a resolution for 2017 that helps others? IT professionals have unique and valuable skills that, when shared, could make a huge difference in the education of a child, the job prospects of a college student, or the success of a colleague. Mentoring others is a great way to share your knowledge, give back to your community, and maybe change someone's life for the better. Here are a few opportunities:
Detroit Area Pre-College Engineering Program
The Detroit Area Pre-College Engineering Program (DAPCEP) is a nonprofit organization dedicated to helping historically underrepresented youth learn STEM subjects. DAPCEP has 40 years of experience partnering with universities, training programs, and K-12 school systems to connect youth with the best STEM educational experiences in Michigan. DAPCEP students are 4-18 years old, live in southeast Michigan, and love to explore new environments and make lifelong friends. Volunteer information.
WCC Mentoring for Success Program
Want to be professor for a day? The Student Resource Center at Washtenaw Community College is offering professionals the opportunity to discuss their education and career paths, profile their organization, and outline industry issues to provide a real-world viewpoint for both students and faculty. Their Professionals in the Classroom Day happens April 5-6, 2017. For more information, contact Leslie Neal, program coordinator, or complete this form.
Girl Develop It 
Girl Develop It (GDI) is a nonprofit organization that exists to provide affordable, judgment-free opportunities for women interested in learning web and software development. The Ann Arbor GDI chapter hosts frequent events that are open to everyone, covering topics ranging from Git to Python to Photoshop. The group's goal is to empower and assist women interested in getting into and advancing in the tech industry. A 2017 meeting schedule is forthcoming. Join the Meetup Group.
Michigan IT Mentoring Program
Michigan IT staff will be able to take part in a new mentor program starting in 2017. As part of a pilot program, staff volunteers will be matched with a mentor within the Michigan IT community for a four-month period. Feedback from the pilot will guide how the program is set up long-term. The pilot is sponsored by the Michigan IT Steering Committee and will be available to current IT staff at U-M who are willing to put the time and energy into making their mentor/mentee relationship a success. Additional details are forthcoming. To volunteer to be part of the planning team, or to participate in the program as a mentee or mentor, email: michigan-it-mentor@umich.edu.